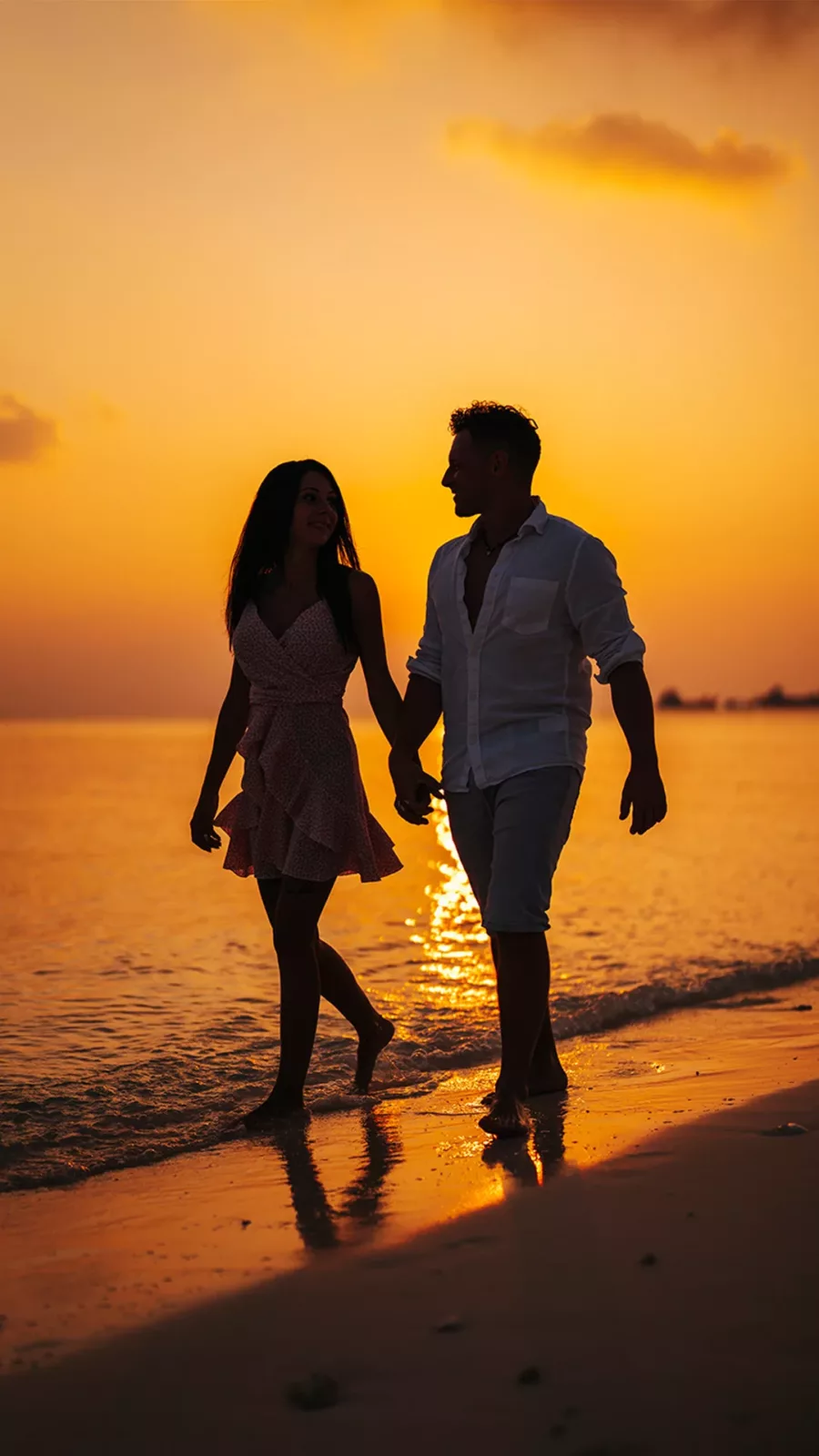 Book now
Ultimate Honeymoon Bliss
Love's Retreat: Discover the Ultimate Honeymoon Bliss
Experience the Ultimate Honeymoon Bliss with 5 nights in a luxurious villa overlooking the turquoise lagoon. Indulge in delectable meals, unlimited beverages, and a romantic dinner on the beach. Enjoy a private sunset cruise, snorkeling excursion, and a rejuvenating couple's massage. Entertain yourselves with live music, a DJ pool party, and art workshops. Hassle-free airport transfers included.
Inclusion:
Airport Transfers: Enjoy hassle-free round-trip airport transfers by speedboat, ensuring a seamless start and end to your honeymoon.
Accommodation: Stay in a luxurious beach villa with stunning views of the turquoise lagoon.
All Meals: Enjoy a delectable variety of international cuisines at the resort's restaurants, including breakfast, lunch, and dinner.
Beverages: Unlimited alcoholic and non-alcoholic beverages, including a selection of premium spirits, wines, and cocktails.
Welcome Amenities: Upon arrival, you'll be greeted with a special welcome drink and a platter of fresh fruits in your villa.
Honeymoon Decor: Your villa will be beautifully decorated with flower petals and candles, creating a romantic ambiance for your stay.
Romantic Dinner: Indulge in a candlelit dinner on the beach, specially arranged for you and your partner, with a dedicated waiter to cater to your needs.
Sunset Cruise: Embark on a private sunset cruise, where you can enjoy breathtaking views of the Maldivian sunset while sipping champagne.
Snorkeling Excursion: Discover the vibrant marine life of the Maldives with a guided snorkeling excursion, allowing you to explore the nearby coral reefs.
Couple's Massage: Relax and unwind with a rejuvenating 60-minute couple's massage at the tranquil Hoba Spa, where skilled therapists will pamper you with their expert techniques.
Water Sports: Take advantage of complimentary non-motorized water sports activities, such as kayaking, paddleboarding, and windsurfing.
Daily Live Music Entertainment: Enjoy live music performances every evening at Raa Baa, the resort's main bar, creating a lively and vibrant atmosphere for your evenings.
DJ Pool Party: Join the exciting DJ pool party, held at the resort's pool area, where you can dance, swim, and enjoy the beats of the DJ while having a great time with fellow guests.
Art Workshops: Participate in engaging art workshops led by talented artists, where you can explore your creativity and learn various artistic techniques.
Wishing you a memorable and blissful honeymoon at Oaga Art Resort Maldives!
*Minimum 5 nights stay required to avail this package
Terms and Conditions apply