"…One ill-fated noon in the dancing shadows of the sun, the lovers fleeing, separated for a few moments. These moments became forever when to the vast sea they plunged as an escape.. an ode' to all the lovers for whom the night's dream is spun…"
A modernistic A-frame with angling roofs and a high-ceiling. Past the door, we invite you to dive into one of the most dear stories depicting star-crossed lovers in the history of Maldives — Dhon Hiyala aa'i Alifulhu — as told by our grandparents and their parents before them. With the most romantic story, these beachfront villas make Oaga Art Resort one of the best resorts in Maldives for a honeymoon.
Recommended for:
Couples or a Family of 3, seeking to celebrate a honeymoon, anniversary, birthday or have a tranquil holiday on the best beaches of the Maldives filled with new experiences.
Special Features:
Mural wall: The epic story of the two lovers Dhon Hiyala and Alifulhu have been reimagined and hand drawn by local artists, depicting brightly coloured murals full of splendour, magic and wild creatures from the deep blue sea.
Mural pool: The circular pool inspired by "vevu", the low traditional baths used by our ancestors, has been hand-painted by artist Mohamed Auzam (aka Keyolhu) to add a touch of colour to your beach view.
Graffiti Gifili: Inspired by traditional Maldivian bathrooms called 'Gifili', bare walls and banana leaves complete the tropical feeling enjoyed by our ancestors, with a graffiti wall providing a contemporary twist. Multi-disciplinary street artist Ahmed Sobah (aka Toxicrew) took inspiration from local animals such as the cat and rooster, transforming each of the walls to one-of-a-kind pieces of street-style art.
What this suite offers
99 sqm
Sunset view
Private pool 6.2 sqm
Outdoor shower
Entertainment sytem
Mood lights
Show all 11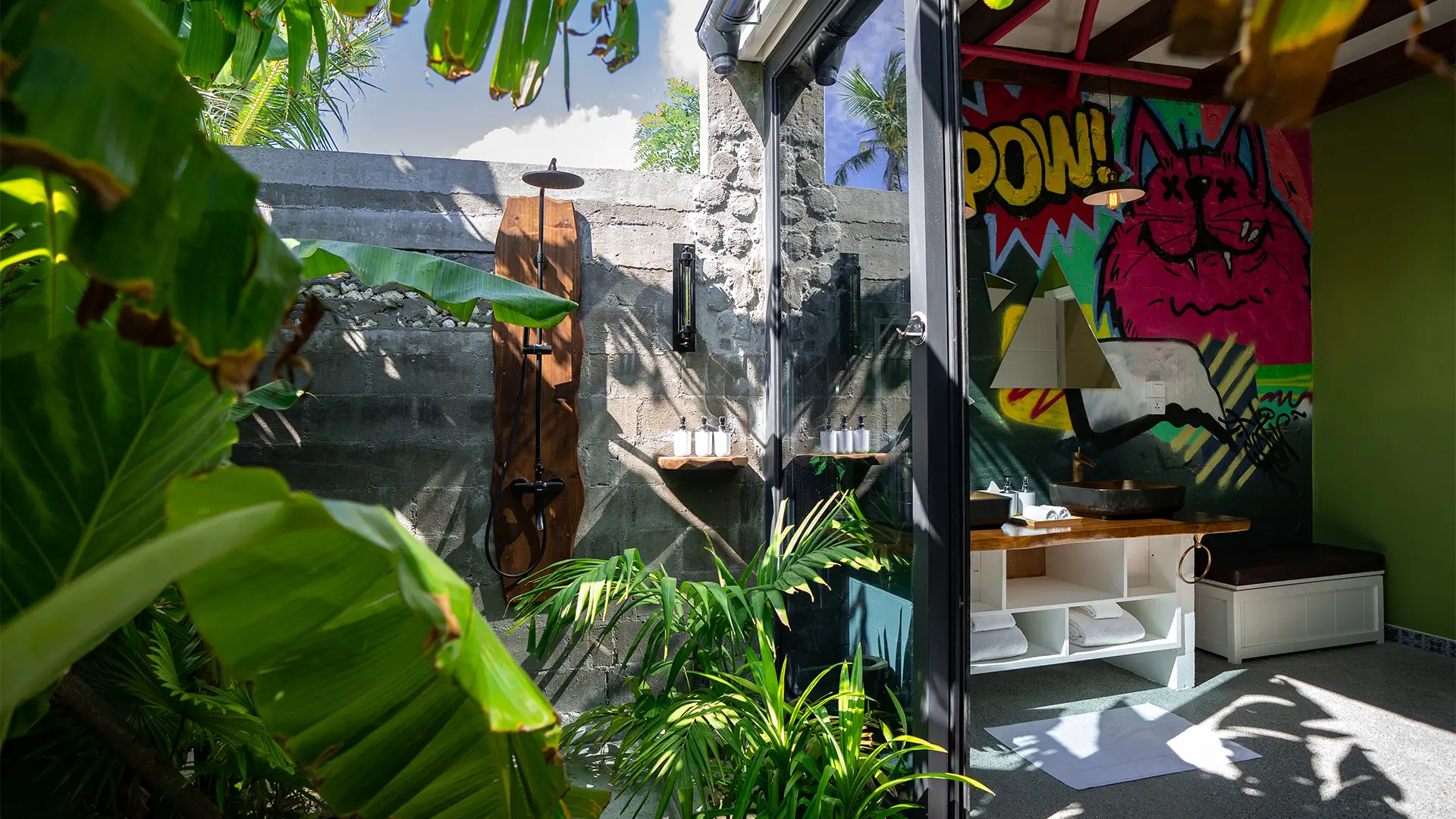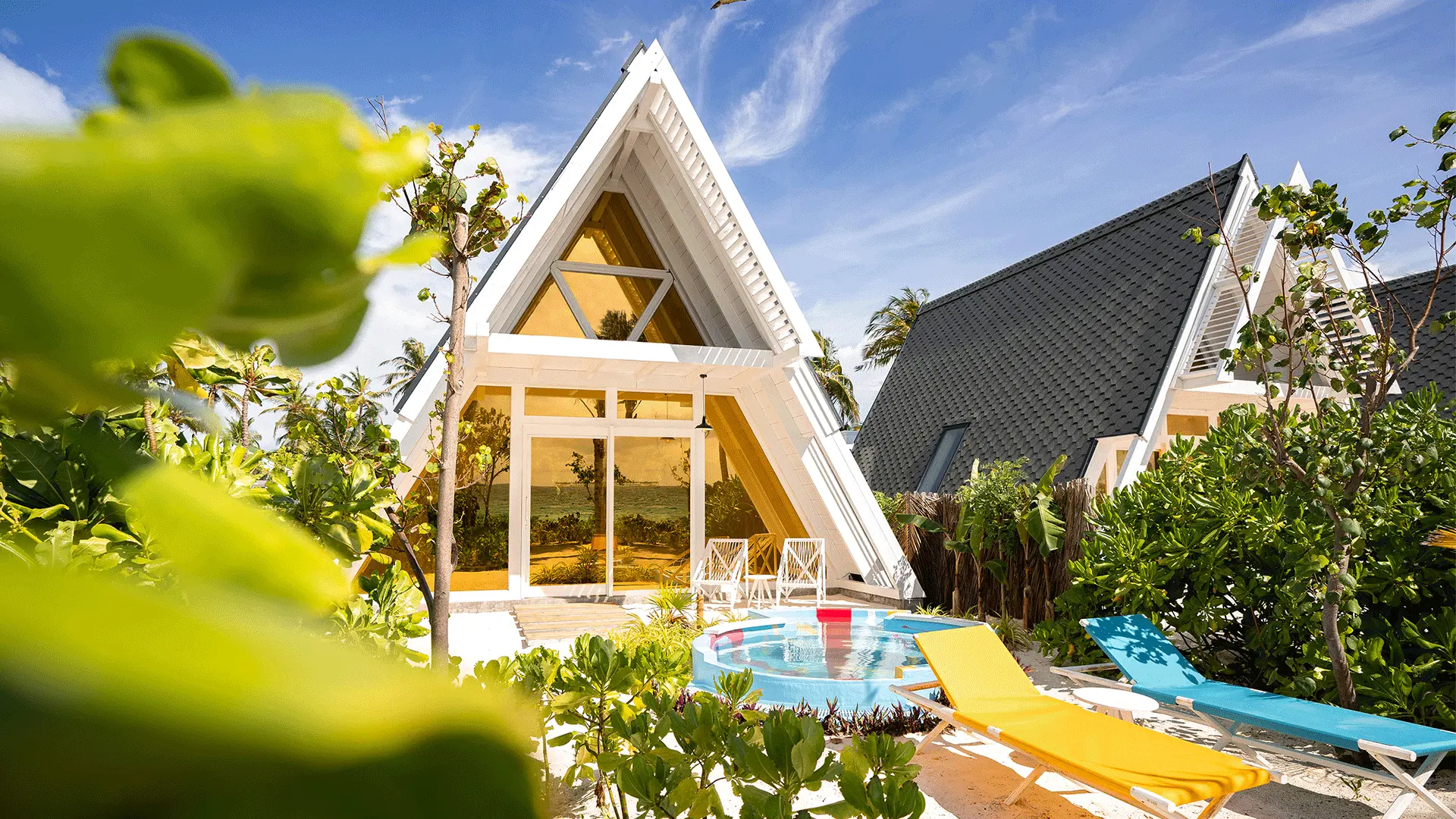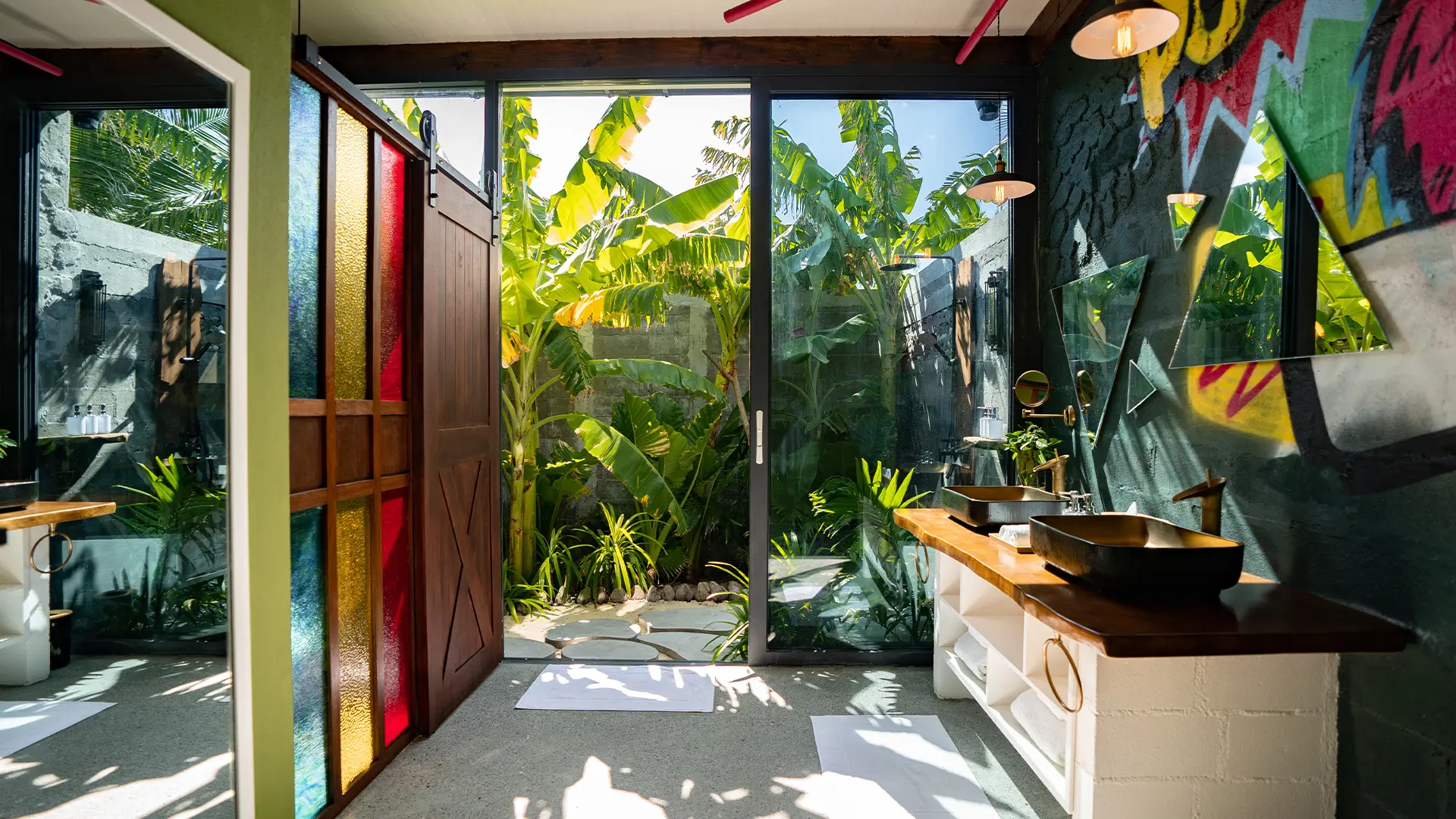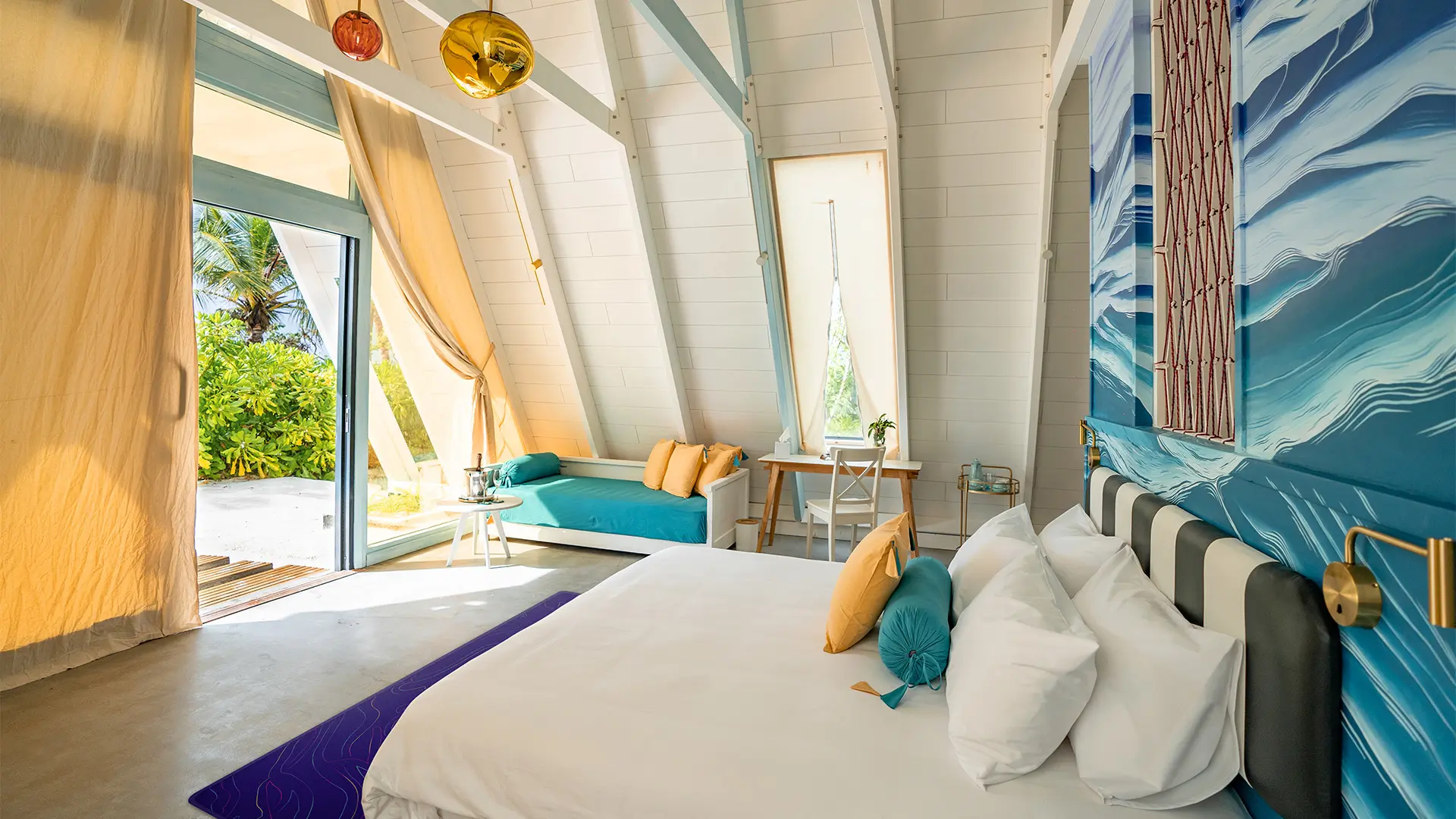 What this suite offers
99 sqm
Sunset view
Private pool 6.2 sqm
Outdoor shower
Entertainment sytem
Mood lights
Wi-Fi
Minibar
Tea/Coffee selection
Electronic safe
Smoke alarm