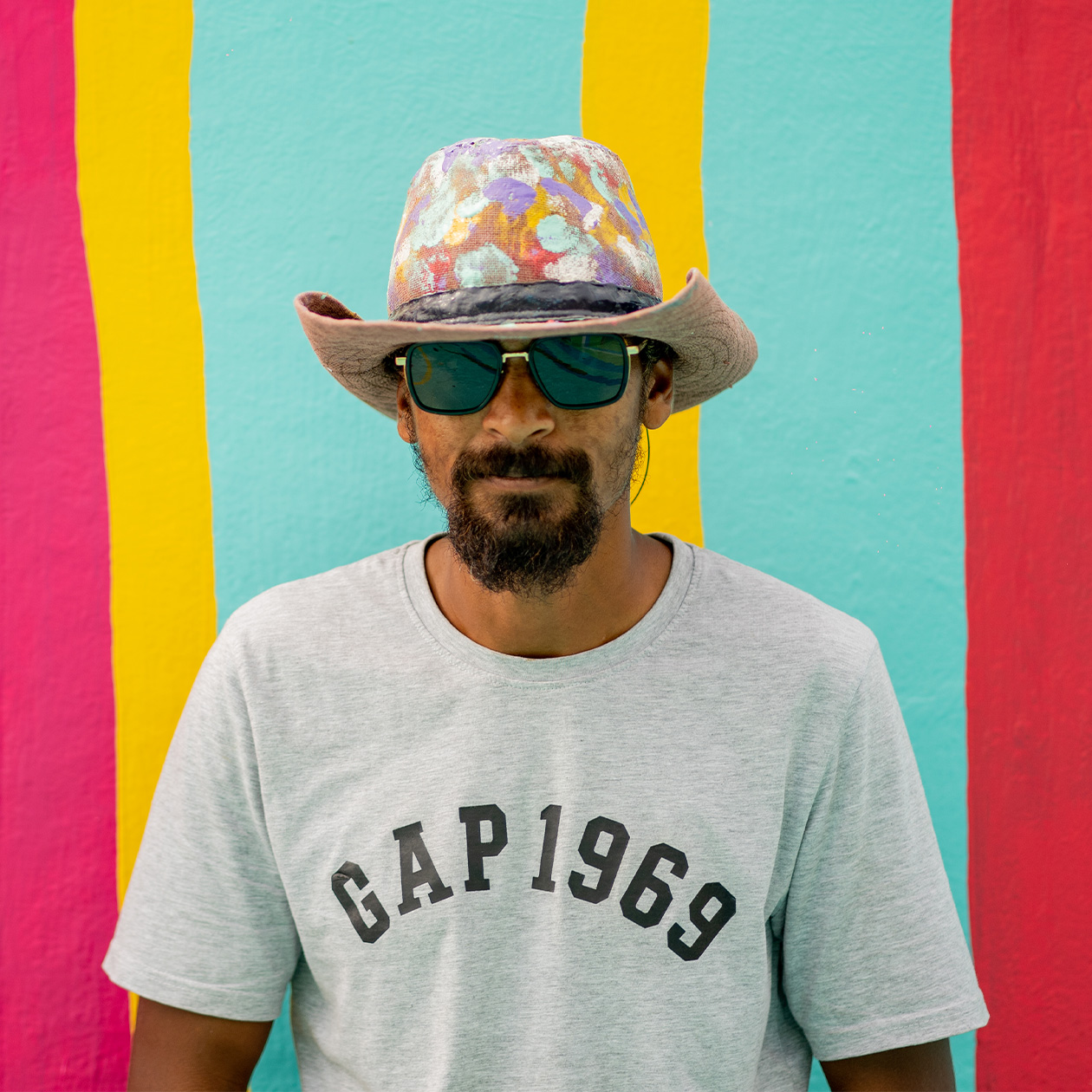 @mohamedauxam_keyolhu
Mohamed Auzam (a.k.a Keyolhu)
Auzam, notoriously known as our one-and-only Keyolhu, first came aboard with us as a boat captain. He's been working on the seas for nine years now already, five of which have been spent spearheading ocean vessels for Radhun Resorts and Investments. He's been part of the Oaga journey from the very beginning, and if he isn't on a boat somewhere out there on the deep blue sea, you can probably find him woodworking or doing other super-skilled work on the island to keep the operation running smoothly.
Keyolhu's real passion is in fishing. Although he's a transport and logistics specialist, Keyolhu has a secret passion that we've been very lucky to discover at Oaga: he's an artist with a wonderful eye for creativity, color and composition. Spot his murals at your villa pools, and dive into the vibrant art! Keyolhu says that Director Fahud has been the biggest inspiration ever, encouraging him to explore his artistic vision and contribute creatively to the resort's architecture.
If you're lucky, you'll probably catch Keyolhu in his natural habitat on or around the island, captaining a ship, navigating confidently through anything and everything, or simply out catching fish for dinner. Trust us — it feels like catching a shooting star in action!