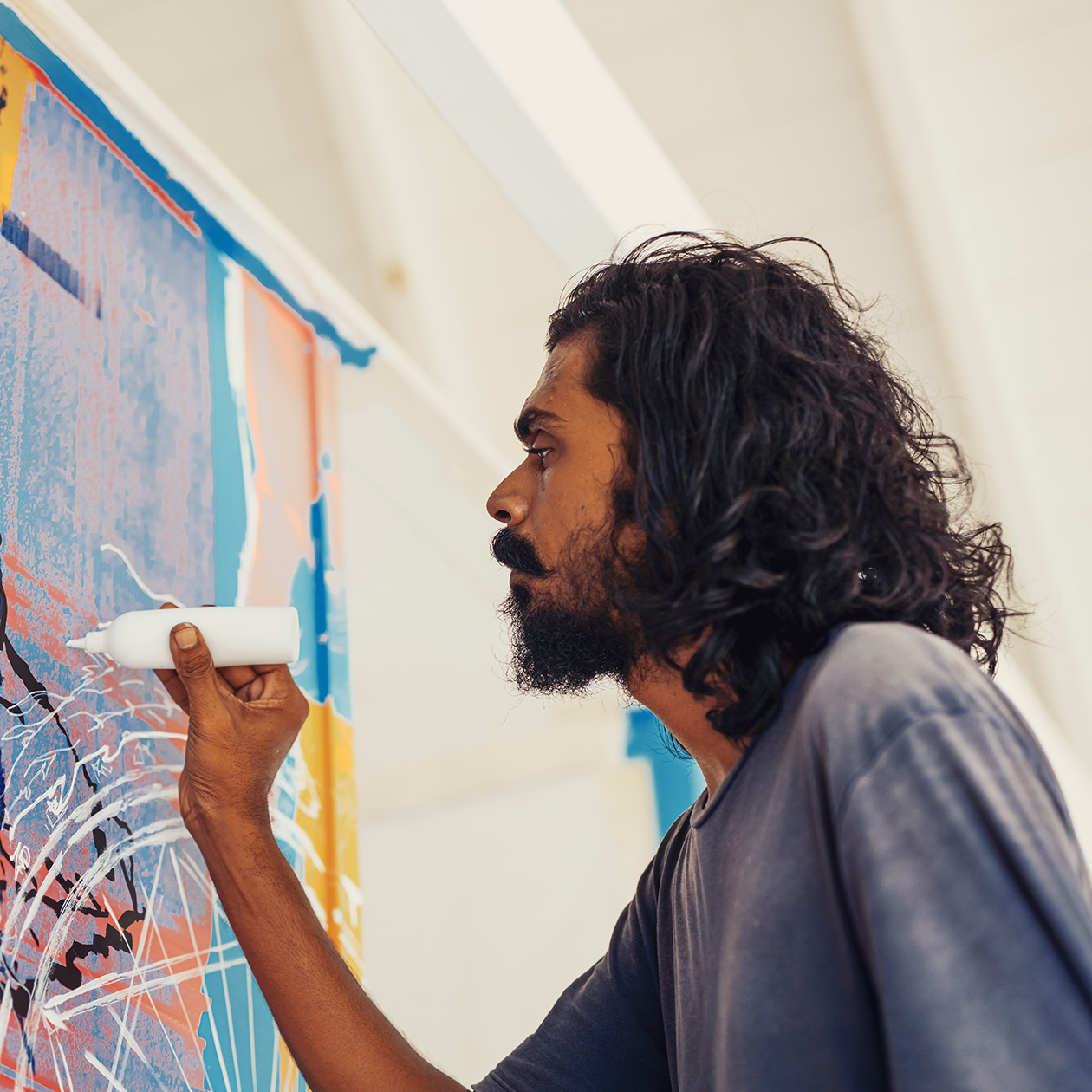 @mamdhuh137
Moosa Mamdhooh Ahmed (a.k.a Mamdhu)
"Creativity is that marvelous capacity to grasp mutually distinct realities and draw a spark from their juxtaposition." — Max Ernst
Music from art-based bands like Tool, illustrated books, comics from Marvel and D.C. were Mamdhu's early influences and continue to inspire his art to this day. Artists such as Harry Clarke, Jean 'Moebius' Giraud, Alex Grey, Max Ernst and Salvador Dalí are also favorites who eventually led Mamdhu to create his own characters and universes. In mixing different classical influences with modernistic style, Mamdhu has found home in mediums of digital collage and his current line art style featured at Oaga Art Resort.
Mamdhu describes himself as being a process-oriented artist, blending his creative methodology with elements from different sources, including his own visual journals. Inspiration sleeps inside old sketchbooks, and when it comes to making art, Mamdhu finds the process is very non-linear. He enjoys engaging in multiple creative processes simultaneously, which leaves a greater touch of spontaneity in his personal work.
Mamdhu believes you can't get lost in the dark if you keep a light. For him, his art has always been that light – a medium to explore the world, himself, and his place in it. Art is a form of expression and communication, and lately, his focus has been very much at home. What is "contemporary Maldivian art"? What is our culture? What does it mean to be Maldivian in this age, and is culture really an ongoing process? These are the gaps in our history and deeper culture — shrouded in mystery and mysticism — that Mamdhu hopes to bridge with his art.