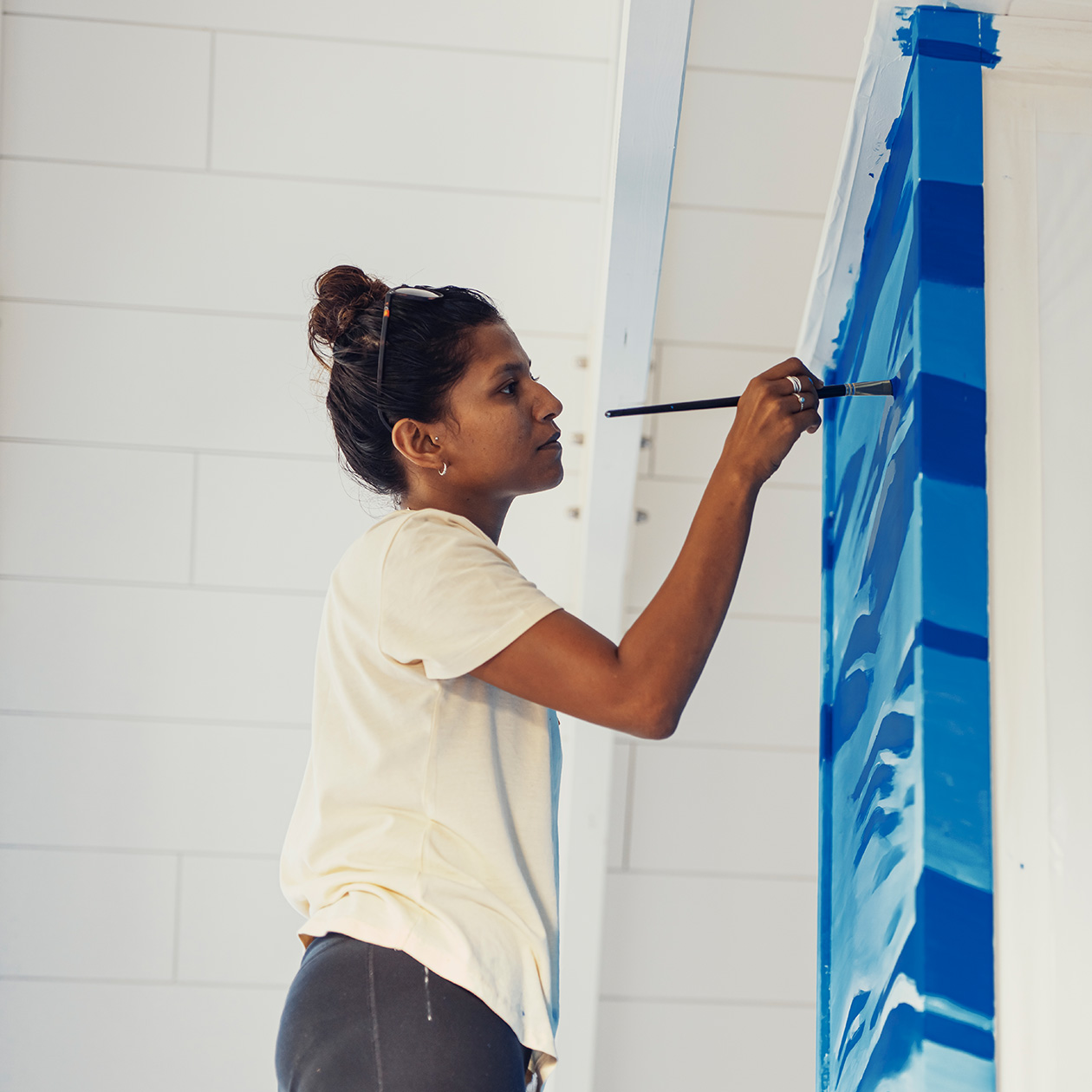 @n.rachey
Nadee Rachey (a.k.a Nadee)
"All the best ideas come out of the process; they come out of the work itself." — Chuck Close
With an admiration for the Deep Blue Maldivian Oceans and a penchant for painting, Maldivian-based artist Nadee Rachey creates hypnotic studies of ocean bodies. From crashing waves to a slow-rising tide, she explores a unique experience in each of her pieces, using her masterful skills to make the water appear as lifelike as possible with watercolor as her primary medium. Each of Nadee's paintings is meticulously composed of layer upon layer of paint. As her favorite subject is the ocean, she predominantly works in a range of blended blue, turquoise greens, and black pigments These sea-inspired jewel tones are beautifully accented by the white, green, and brown hues that represent sea foam, tidal movements, and ripples respectively.
Nadee communicates her paintings through patterns & forms using visual elements of repetition within nature and its organic fractal geometry. Her current work focuses on elements of water and ocean, and she hopes to expand her art further into other natural surroundings.
To Nadee, art is as much about the approach and method as it is about the completed piece. She views each of her paintings as an escape and is most content when she becomes fully engrossed in her craft. Both an exploration of nature and a means of reflection, each sublime painting is more than an aesthetically pleasing portrayal of the sea.
At Oaga Art Resort, Nadee says she has found a space to keep doing her; to grow as always with her work while also exploring ways she can do her part on this new journey and contribute to art in Maldives.